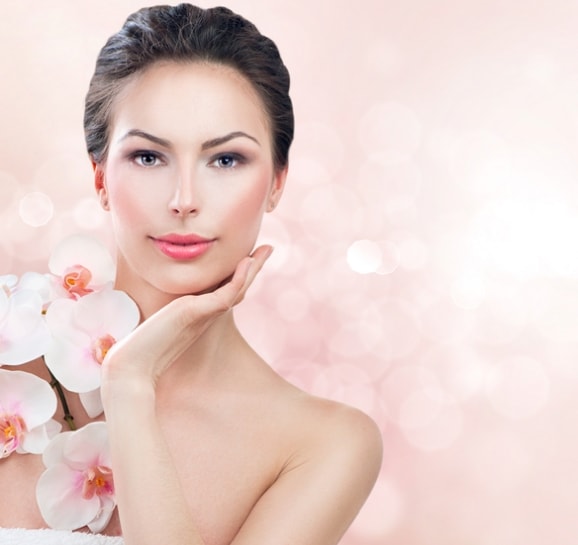 It's 2018. The world is getting more polluted and stress at work is affecting you more than it should. Your skin is, accordingly, affected too. So how can you get your skin look fair and younger-looking despite this? Here are some ways:
Have a Healthy, Balanced Diet. This tip is probably the number one tip told by dermatologists all around the world. This is true because whatever you put on your body affects your health and appearance. It is advised that you eat your green, leafy vegetables, fruits, and omega 3-rich food like fish, as well as drink plenty of water to flush out toxins into your body daily.

Move a Lot. If you don't go to the gym, just make sure you are walking or moving around more than you are sitting down. Being a couch potato will not keep your cardiovascular system healthy either. If you move a lot, you get your body to produce sweat and oil, which helps keep your skin moisturized naturally.

Keep Away from Stress. If your work or a person in your life is stressing you, keep away from them. Know how to say "No" and do breathing techniques to help you manage stress. Being stressed will not only make your skin look older, but it will also contribute weight gain or even weakened the immune system.

Sleep. Yes, eight hours of sleep every night will help you keep a younger-looking face because you feel refreshed in the morning. If you have slept only for four hours, you might wake up groggy and irritable, which will cause you to frown more and develop wrinkles. Sleeping for eight hours will also help you manage your weight because you are less prone to eating more than you should.

Clean and Moisturize. The items you use on your face should be clean. You should also go to sleep at night with a clean and moisturized face, as well as change your bed sheets every weekend so you maintain clean skin.

Visit Your Trusted Dermatologist Today! Your doctor will be able to advise you better based on your skin type and medical history. There will also be products to use to aid in helping you look younger and more beautiful.
If you are looking for a Medical Clinic in Texas that offers anti-aging skin care products and services, Treat Now Family Clinic can help you! We provide medical care for your skin at affordable rates. Please visit our website to know more about us at treatnowfamilyclinic.com. You can also call us at 817-633-3400 to schedule a visit to our Family Clinic in Arlington, Texas.