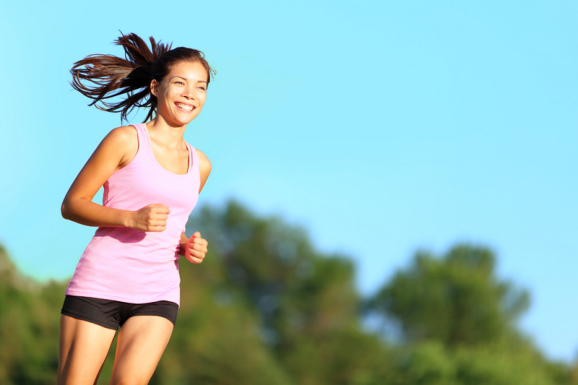 Hypertension, also known as high blood pressure is one of the many conditions that doesn't necessarily present any symptoms. But, isn't that actually a good thing since you won't be hindered by it? Well, not quite. In fact, its lack of observable symptoms makes it more fatal.
Think about it for a second. The absence of symptoms allows it to wreck damage to your body without you ever knowing about it. This is the exact reason why hypertension is also dubbed as "The Silent Killer". You wouldn't know that it hit you until you're down with several worsening diseases. What diseases, you ask? Hypertension can put you at an increased risk of developing type 2 diabetes, stroke, heart disease, renal failure, and even dementia.
Thankfully, hypertension is quite easy to prevent.
You can stay safe from it simply by…
Eating right

Be mindful of your salt intake. It can trigger an increase in your blood pressure. Add more fruits and vegetables in your diet to even it out.

Staying physically active

There are many ways to exercise. You can ride a bike, go hiking, walk your dog, enjoy swimming, etc. The choices are limitless; all you have to do is commit to these.

Avoiding obesity

Shedding off a couple of pounds will help you feel more confident about yourself too. To know if you're close to your ideal weight, read some articles that discuss BMI (body mass index).

Managing stress

Stress is a part of everyday life. Still, we mustn't get used to it. Always find time to relax. Even a quick 10-minute break can do wonders for both your mind and body.

Getting enough sleep

The number of hours isn't the only thing that matter either. You have to ensure the quality of sleep you enjoy too! Improve your Zzzs by dimming the lights in your room and keeping the temperature cool.

Quitting your vices

Just so you know, both smoking and drinking liquor can increase your blood pressure. Are these activities really worth risking your health for? No, they aren't. The sooner you stop smoking and drinking, the better your health will be. (You'd get to save more money too!)

Having your blood pressure checked regularly

That's right, awareness is one of the most important keys to prevention. Being knowledgeable of your current blood pressure will encourage you to take an active role in improving your lifestyle. Why don't you drop by at Treat Now Family Clinic today to get yourself checked? Remember, you can have hypertension without knowing it. It's better to be safe than to be sorry!
As an excellent family clinic in Arlington Texas, we take pride in the efficiency of our services. Aside from helping you overcome hypertension, we can also offer you our expertise in diverse fields such as dermatology, gynecology, pediatrics, and minor surgeries.
Set an appointment with only the best family medical clinic in town.
Contact Treat Now Family Clinic today!