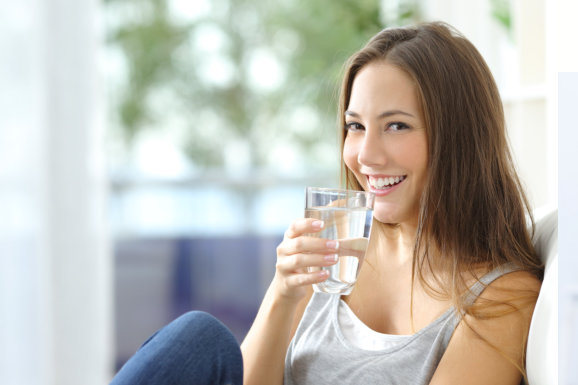 Our skin provides protection for our whole body. Its layers of protective structure keep everything sealed and secured. It has a defense mechanism against harmful elements like pollutants, bacteria and harmful UV rays. As we age, our skins' defense mechanism weakens, therefore, we need additional protection. It is our skins' wear and tear process that cause pigmentation and the fine lines on our faces, body itches, and other skin diseases. Dermatologists formulated a way to delay or revive our skins' wear and tear. This way we can maintain younger looking skin and absolute skin protection.
Hydration is still the best way to keep our skin healthy. Drinking at least two liters of water daily replenishes lost moisture in the skin. It also helps in flushing down the toxins in our body. There are dermatologically proven practices that can be done at home to maintain healthy skin.
Keep your skin clean all the time. Always wash your skin at night before going to sleep. Use toner on your face to remove dirt and oil.

Choose the right moisturizer for your skin type. Make it a habit to moisturize during the day and before sleeping. This will help replenish lost moisture. Moisture in our skin keeps it supple and young looking.

Use Sunblock. The sun produces UV rays that are harmful to the skin. UV rays are often responsible for skin cancer.

Check your skin from time-to-time. Be sensitive on your own skin needs. Pay attention to details. A little itch or dark spot may lead to something worse.

Eat plenty of fruits and vegetables. Eating healthily doesn't just give us healthy body, it also provides younger looking skin. Fruits and vegetables naturally contain vitamins and minerals that our skin needs.

Visit your dermatologist if you are in doubt. If you are encountering skin problems, ask the professionals. Not all skin products available in the market are applicable to our skin. Visiting a dermatologist may also help you in choosing the right skin products.
Visit Treat Now Family Clinic a Family Clinic in Arlington Texas for your dermatology needs. We are a Family Medical Clinic that offers dermatology services. Our focus is health promotion and disease prevention, we provide individualized and customized care to all our clients. Treat Now Family Clinic believes that education is still the best tool in protecting oneself. We don't just provide skin services, we educate. We want to empower our clients for them to become better in caring for their skin and body as a whole.
Health education is the number one care technique that we can do at home. It pays to read and research more information on what's good for our body. Live healthily and eat healthily, a healthy lifestyle radiates in the skin. If you see this post as helpful and informative, don't forget to share and post this on your facebook timeline and let your family and friends know!